We are here because of one incredibly inspiring woman, Hayley Martin .
Hayley was diagnosed with bowel cancer in 2011. After six months of chemotherapy treatment she was given the all clear, shortly afterwards she became pregnant and gave birth to a little boy, Freddie . Sadly, the cancer returned and Hayley was told that this time it was terminal. So she wrote down a bucket list of things she wanted to do, including flying Freddie on holiday .
Searching for a way to support Hayley and help her create extra special memories with Freddie, her friends held a series of fundraising and sporting events . These friends became known as Hayley's Heroes. They raised the money but, at Hayley's request, it was donated to the oncology ward at Maidstone Hospital . From this, Hayley dedicated her time tirelessly to raising thousands of pounds for the Charles Dickens chemotherapy day care unit at Maidstone Hospital, where she received her treatment. Hayley went on to open a cancer care room at the Hospital called 'Hayley's Room' which was created to give patients somewhere to relax before and after treatment.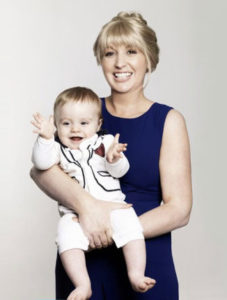 Hayley didn't stop there.
Following her diagnosis she soon found that while there were support groups aimed at children and adults, there were none aimed specifically to support the needs of young adults.
Conscious of the age difference at the groups she attended Hayley found the situation lonely and isolating, and longed to talk to other young people she could really relate to. So, in January 2015, Hayley set up Freddie's Friends, a support group for young adults diagnosed with cancer. She was instrumental in showing others that they were not alone. Freddie's Friends support group continue to meet monthly in 'Hayley's Room' at Maidstone Hospital.
Hayley was able to enjoy some short breaks away with her family and friends during her battle. Those breaks helped her immensely with coping through her cancer treatment. It wasn't long before Hayley turned her attention to others and searched for a way to help others create memories like she had been able to. So Hayley battled on and dedicated her time tirelessly to fundraising thousands of pounds.
Hayley sadly lost her battle with cancer in January 2016 at the age of 31, but her legacy lives on. Hayley had asked her family and friends to set up a charity in her name to continue what she had started. So that's what we did and in March 2016 Hayley's Heroes became a registered charity.
Our focus is on raising money through Hayley's Heroes to offer young adults with cancer and their close family and friends, a helping hand when they need it the most and let them know that they are not alone in their fight.